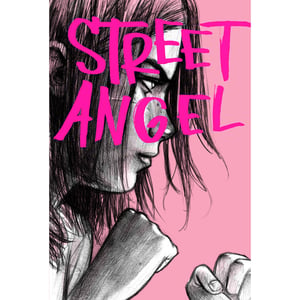 $

20.00
by Brian Maruca & Jim Rugg.
Published by AdHouse Books
Harry Potter, Bruce Wayne, Annie, and Oliver Twist can go #&©% themselves! There's a new orphan in town.
Homeless teenager, Jesse "Street Angel" Sanchez cuts school and uses her skateboard and kung-fu action to fight ninja gangbangers, mad scientists, cops, time-traveling pirates, J-horror cliches, an evil version of her future self, ancient gods, rednecks, hunger...
Funny, violent, irreverent - everything you love in comic books. The creators of Afrodisiac present the Princess of Poverty -- Street Angel!
176 PC pink & purple pages OR black & white pages
6 " x 9 " HC